There are many wonderful dance classes available to the Parkinson's community in Northeast Ohio. Click on the link for more information on a specific class.
Big Band Brunch Sunday November 5th, 2017 Noon to 4 pm
Executive Caterers at Landerhaven
6111 Landerhaven Drive
Mayfield Heights
Come Dance With Me!
Enjoy good music and fellowship while benefiting from movement and dance, no partner needed, caregivers or spouses welcome.
Mandel Jewish Community Center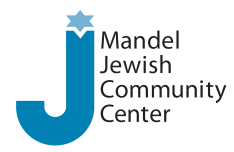 Yes I can Dance - is designed to bring the beauty, power and joy of dance to people with Parkinson's disease.
Bodies in Motion Dance for Parkinson's
Sundays 2:00 pm - 3:15 pm
Shaw JCC Akron
750 White Pond Dr
Akron Oh 44320
(330) 867-7850
Discover a new way of moving, based on the Mark Morris Dance group program, these classes engage the mind and body, and address specific concerns like balance, flexibility, coordination, gait, and depression for people living with Parkinson's disease. This program provides a safe and enjoyable and creative environment for participants, their caregivers, spouses, partners, and friends. The teachers are professional trained dancers and the classes include music to enhance aesthetic awareness and grace.